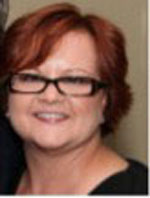 While struggling to learn during her k-8 years, Mary's sister introduced her to the arts. It opened up an entirely new world for Mary and through her passion and pleasure, Mary found new communities in which to engage and improve her learning. Quite simply, art deeply changed her life forever.
Mary brings art study into her Special Education classroom. Her class of autistic  students have developed a micro business where their original paintings are sold and profits benefit the school district food program. The program creates food security for students living at or below the poverty line. Her students have learned to enjoy the visual and performing arts in life-affirming ways.
You can connect with Mary on Instagram at instagram.com/MMcLaughlin or on LinkedIn at linkedin.com/in/mary-mclaughlin.