The Bureau of Labor Statistics notes that the median salary for a secondary art schoolteacher across the nation was roughly $55,000 annually. The national average salary for elementary school was slightly lower at $53,000. Median salaries are a good starting point for anyone thinking of a career as an art teacher. It will give you a good benchmark for salary expectations.
<!- mfunc feat_school ->
Featured Programs:
Sponsored School(s)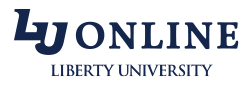 <!- /mfunc feat_school ->
There are however, varying factors beyond the median salary. As an art teacher there are things you can do that can make a significant difference in how much you earn over a lifetime; maximize your earnings, and determine how well retired you will be when you are finished with your career by simply making good decisions along the way.
If you're a candidate for becoming an art teacher, and haven't yet begun your program or perhaps you haven't completed your program, there are steps you can take to enhance your career. This is particularly true now that many schools are considering some form of merit pay as part of their salary structure. As more and more schools begin to restructure how teachers are paid, you will be able to take the most control over your future by considering reaching a little higher in your educational goals.
Find Art Teacher Salary Info by State
What Helps Increase Art Teacher's Salaries?
All schools will have set salary programs with some form of incremental increases that will show how much a teacher will earn at given points in time. Some schools also factor in cost of living raises into those projections. These salary charts are usually available to view on the county department of education or school website teacher portals.
These salary projections are the typical contractual amounts agreed upon at the start of contract period (usually a set number of years). There are also other ways for a teacher to earn more (than what is stated) in the way of stipends and benefits. As a new teacher, if you plan strategically, you may be able to maximize your college investment.
Higher Degrees
There are states that require a master's degree in order to renew your license after the initial certification. Some states don't, however. The ones that don't may pay an additional amount above the standard salary to reward you for seeking a higher education. The same would be true for a doctorate. Obtaining a higher education can result in thousands of dollars more per year in salary. If you are a new teacher and start your career with a master's degree or a PhD, you will greatly increase your salary over the lifetime of your career.
For example, during the 2014-15 school year in Santa Clara County, California public schools a high school teacher with a Probationary Certificate would earn $51,804.00 in the first year. If by the second year they earned a master's degree, the salary would increase to $54,412.00, but the bachelor's degree salary would stay the same for two more years. They would also be awarded a master's degree stipend of $2,576.00 each year. If you have a PhD you would earn an additional $2,576.00 annually.
By investing a bit more in your education, you will reap financial benefits each year you are contracted to teach. If your salary were to stay level at $51,804.00 throughout a thirty-year career, the difference between a bachelor's and a master's degree would be over $155,000. If you earned a PhD that amount would be over $230,000 simply because you stayed in school a little longer. Of course your salary won't stay the same. You will also be rewarded in other ways.
Years of Experience
Another way teacher's salaries are increased has to do with their years of experience. For example, the same salary mentioned above for the teacher with the bachelor's degree will increase to almost $65,000 after teaching for ten years. The master's degree teacher will earn over $75,000 (not including the master's stipend). At the twenty-year mark these same teachers will be earning about $70,000 and $82,000 respectively. When they complete their careers, they will top out at around $80,000 (bachelor's) and $90,000 (master's). Again, these figures are simply the salary amounts and don't include the stipends or any other benefits.
Benefits, Stipends, Retirement and Other Rewards
As already mentioned, stipends for higher degrees are an additional way to increase your income. Many schools also pay stipends for extracurricular activities that teachers oversee such as yearbook, sports, cheerleading, Saturday school, tutoring, and similar activities. Of course these types of funds are based on budgets and may not always be available, but they can add up to thousands of dollars a year when offered.
Other benefits include healthcare programs with good co-pays and retirement match programs. Maximizing your earnings as early as you can in your career will also increase your retirement benefits as well. These items are often negotiated with salaries by unions. A school district with a strong union will often have better benefits. A nonunion school district or a weak union can sometimes offset salary increases with loss of benefits.
Location and Housing
One final thing to consider when thinking about teacher salaries is the cost of living. In the example above — Santa Clara County, California — the salary is high compared to some places such as Orland, California where the starting salary is $41,794 for a bachelor's degree; $10,000 less a year than Santa Clara County.
There are other factors to consider however: How long does it take to commute to work in each area? Will the gas difference make up for part of that $10,000? Rents in the two areas are substantially different. The least expensive two-bedroom apartment in San Jose, California on Rent.com was $1395.00 in 2014. In Chico, California (near Orland) the same size apartment was $750.00.
Considering an art teacher's salary alone is only a portion of your financial future. Add in all the other rewards and benefits; factor in cost of living and you will be able to make the wisest choice for your new career as a highly qualified art educator.
Art Teacher (Postsecondary) Salaries by State
Area Name
Employment
Annual Median Salary
Alaska
80
Estimate Not Released
District of Columbia
710
64670
New Mexico
290
Estimate Not Released