As of this year every Arkansas public high school will be required by Act 1280 of 2013 — the Digital Learning Act — to offer one or more courses over the Internet (or by some other electronic means). This will include art courses. They will also have to take state exams (with art components) via online.
<!- mfunc feat_school ->
Featured Programs:
Sponsored School(s)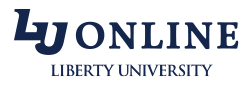 <!- /mfunc feat_school ->
While use of the Internet and computers isn't new to schools in Arkansas, the mandatory change may prove to be a challenge for some. As you prepare for your teaching degree, keeping on top of changes in technology will always be a good idea even in the visual arts field as technology and art are beginning to cross borders. As you think about becoming an art teacher, here are the steps you can follow to pursue your career:
---
Step 1. Pursue an Education and Degree
If you want to become an art teacher in Arkansas the first step to take is completing a teacher preparation program.
The most common is the Bachelor of Art Education program. This program requires 41 hours of general education, approximately 63 hours of studio art, art history and art criticism, 21 hours of professional education courses and 12 hours of supervised student teaching as well as the follow up requirement of passing the Praxis exams.
Colleges approved by the state of Arkansas also offer other degree programs as a pathway to earn a teaching license:
Master's degree program
Specialist degree program
Doctoral degree program
Graduate non-degree program
Undergraduate non-degree program
Post-Secondary licensure
Using the matrix system offered and following along with each schools degree program will help you decide which path is best for you.
---
Step 2. Receive a Passing Score on State Exams
Once you have finished your education you will then need to take your Praxis competency exams. Arkansas requires an applicant for teacher licensure to pass Praxis tests that prove knowledge in math, writing, and reading as well as verification of successful completion of the Principles of Learning and Teaching that test your knowledge in various subject and grade areas.
All beginning teachers in any content area (including art) must pass the following three Praxis Core Academic Skills test for Educators.
All teachers must take one of the following appropriate grade level tests:
You will also need to test in art for grade levels K-12:
To teach K-6 you will also need the K–6 Endorsement:
To teach middle school you will also need the middle school endorsement:
When you are ready you may register online for your Praxis exams.
---
Step 3. Apply for Your License
After you pass your exams the next step is to apply for your license. You will first apply for your provisional license that is good for three years. The following are the items needed to receive your Provisional Professional Teaching License (PPTL):
Provide your official college transcripts proving an appropriate bachelors degree or higher.
Prove a minimum of three years of work experience in the classroom in the subject of art.
Provide proof of a job offer at a local Arkansas school.
Submit a statement of experience that relates to your subject area.
Send two letters of recommendation to the Office of Educator Licensure.
Pass all the Praxis' exams
Pass all background and fingerprint checks.
Submit your application for the Provisional Professional Teaching license.
Submit proof of taking Arkansas History and professional development for training for child maltreatment, teen suicide prevention, and parental involvement.
You will also need to finish twenty-four hours of training in pedagogy as laid out by the ADE during your first license year.  These hours will be considered part of your professional development that is required for teachers by Arkansas state law and the school districts.
Your PPTL is then allowed to become a Standard Five-Year teaching license after the following has taken place:
Once you have completed your third year of teaching under the PPTL:
You will have an evaluation at the end of three years.
You will need to complete the required pedagogy assessment in art.
Your school district has deemed you to be proficient in your job.
Your supervisor or school district has recommended you.
You pay the licensing fee.
Submit the application and request the standard five-year license.
For more information you can contact:
Melissa Jacks, Public School Program Coordinator
Arkansas Department of Education
Office of Educator Licensure
Four Capitol Mall, Room 106-B
Little Rock, AR 72201
Phone:  501-682-4342
Fax:  501-682-4898
---
Step 4. Continuing Your Education
Continuing education for Arkansas teachers is mandatory. The state requires sixty clock hours every five years for your continuing education. This can be completed by taking professional development courses and seminars offered thorough a wide variety of sources. Many of the courses are available through your employing school district.
Another possibility is to continue your education and add college level coursework to your degree, eventually adding a master's or doctorate. This will often result in higher pay or administrative positions to those teachers who choose that route.
---
Arkansas Art Teacher Salaries
The Arkansas Department of Labor does not provide data on art teacher salaries as a separate unit, but tracks salaries for elementary, middle, and secondary school teachers as larger categories. The department reports the following annual mean wages and employment figures as of May 2013:
Occupation Title
Employment
Elementary School Teachers
11920
Middle School Teachers
6820
Secondary School Teachers
10040
However, it's important to note that teacher salaries can vary significantly by location. A sample of the median salaries and employment figures as reported by the Arkansas Department of Labor is below:
Fayetteville-Springdale-Rogers
Occupation title
Employment
Annual Salary
Elementary School Teachers
1,850
$49,550
Middle School Teachers
1,390
$51,780
Secondary School Teachers
1,560
$55,450
Fort Smith
Occupation title
Employment
Annual Salary
Elementary School Teachers
1,220
$43,710
Middle School Teachers
600
$45,910
Secondary School Teachers
1,100
$43,180
Hot Springs
Occupation title
Employment
Annual Salary
Elementary School Teachers
340
$45,190
Middle School Teachers
150
$47,010
Secondary School Teachers
290
$48,210
Jonesboro
Occupation title
Employment
Annual Salary
Elementary School Teachers
460
$42,430
Middle School Teachers
240
$43,830
Secondary School Teachers
360
$44,300
Little Rock-North Little Rock-Conway
Occupation title
Employment
Annual Salary
Elementary School Teachers
2,680
$45,430
Middle School Teachers
1,610
$46,840
Secondary School Teachers
2,160
$49,020
Memphis, TN-MS-AR
Occupation title
Employment
Annual Salary
Elementary School Teachers
6,260
$52,070
Middle School Teachers
4,020
$48,860
Secondary School Teachers
4,430
$51,110
According to the Arkansas Department of Education, the minimum starting salary for Arkansas teachers in fiscal year 2012-2013 was $29,244 for those with a bachelors' degree, and $33,630 for those with a Masters' degree. For those with a doctorate, the starting salary was $41,130. A breakdown of minimum salaries by county appears here.
Further information on art teacher salaries throughout the state and related areas can be found in the following table provided by the U.S. Department of Labor's Bureau of Labor Statistics:
Area Name
Employment
Annual Median Salary
Fayetteville-Springdale-Rogers AR-MO
130
51960
Little Rock-North Little Rock-Conway AR
250
Estimate Not Released
Central Arkansas nonmetropolitan area
100
48380
South Arkansas nonmetropolitan area
80
54730
<!- mfunc feat_school ->
Featured Programs:
Sponsored School(s)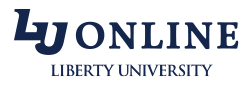 <!- /mfunc feat_school ->