Delaware has made a commitment to arts education. State law requires that local school districts and charter school provide instructional programs in the visual and performing arts for each grade K to 12 (with the exception of the James H. Groves High School program), while all public school students in each grade 1 to 6 must be enrolled in a visual and performing arts program. The Delaware Department of Education is the state's licensing agency. To become an art teacher in DC, complete the following steps:
<!- mfunc feat_school ->
Featured Programs:
Sponsored School(s)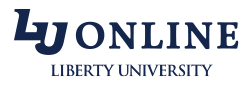 <!- /mfunc feat_school ->
---
Step 1. Complete a Bachelor Degree and Teacher Prep Program
The first step to becoming an art teacher in Delaware is usually to successfully complete a bachelor's degree at a regionally accredited college or university. You must also complete a regionally accredited educator preparation program that includes a student teaching program, unless you do one of the following:
Complete a state-approved alternative route to licensure and certification program (details here), or
Complete one year of teaching experience with no less than 91 days of long-term teaching at one assignment in one Delaware public or charter school. For details, consult the state's regulations here.
When considering teacher prep programs, the state Department of Education notes that you should look for one that meets all of the following four criteria:
Is offered by a regionally-accredited four-year college or university
Is accredited by the National Council for Accreditation of Teacher Education (NCATE) or the National Association of State Directors of Teacher Education and Certification (NASDTEC)
Is an initial educator (certificate-yielding) program
Is in a program area where the State of Delaware offers a comparable certificate (see state regulations here)
There are currently four NCATE-accredited teacher prep schools for Delaware, a list of which may be found here. Teacher prep classes in the visual arts will vary by school, but usually engage students in traditional and contemporary art-making processes, including studio time; survey the history of art and help foster respect for various art forms and the contexts in which they are made; and introduce students to an array of historical and contemporary artists. They also focus on the theories and techniques of art education.
---
Step 2. Complete Testing
You must pass one of the following tests become certified to teach art in Delaware:
Praxis I Pre-Professional Skills Test (PPST), which examines whether applicants have the academic skills needed to prepare for a career in education by measuring basic skills in reading, writing, and math through multiple-choice questions and an essay question. Passing scores in Delaware are: Reading-175, Writing-173, Math-174. These may be taken by computer or paper and pencil.
Praxis Core Academic Skills for Educators (Core). The Praxis Core tests measures basic skills in reading, writing, and math, through multiple choice questions and two thirty-minute essay questions. Passing scores in Delaware are: Reading—156, Writing—162, Math—150
OR provide passing scores for acceptable alternatives. The Delaware State Board of Education has approved the Core Battery, SAT Reasoning Test and GRE tests as exemptions to the Praxis tests, for individuals who have taken the tests in years past. A list of passing scores is available here.
To become an art teacher in Delaware in pre-kindergarten through grade 12, you must also pass the Praxis II Art: Content Knowledge test. This is a two-hour exam that measures basic knowledge of art-making and the historical and theoretical foundations of art in the Western tradition and beyond. A passing score in Delaware is 158.
---
Step 3. Apply for Your License and Certificate
If you are a recent or upcoming graduate of an approved teacher preparation program and applying for a Delaware license for the first time, you need to apply online for Delaware Licensure and Certification here. The license allows you to teach in Delaware, and the certificate identifies the subjects you may teach.
The first type of license to apply for is the Initial License, which is valid for three years unless revoked and is not renewable. The license is considered inactive until you are hired to teach, and so the three-year license period begins with the date of hire.
During the term of the Initial License, you are required to participate in a comprehensive educator induction program including mentoring and other professional development activities.
The basic requirements for the initial license are:
A Bachelor's Degree
Student teaching evidence on a transcript
Passing scores on the exams listed above
Meet certificate requirements according to regulations
Providing a criminal conviction history is also required. You complete the application process online, but must mail all official documentation of transcripts, certificates, and experience listed in the application to the Delaware Department of Education at the following address:
Delaware Department of Education
Collette Education Resource Center
35 Commerce Way, Suite 1
Dover, DE 19904
ATTN: Certification
Art teachers must also apply for a Standard Certificate to teach art in prekindergarten through grade 12. Detailed information regarding the regulations that apply to a Standard Certificate are available here, and the relevant section for Art Teachers is here. These certificates do not need to be renewed.
---
Step 4. Maintain and Upgrade Your License
The next license to apply for as an Art Teacher is a Continuing License, which is valid for five years unless revoked and is renewable. Applicants coming from within Delaware must:
Submit a complete application to the Department. You must also submit verification by the school district, charter school, or other employing authority of satisfactory state educator performance system annual evaluations for the period of initial licensure.
To renew the Continuing License, valid for another five years, you must complete the ninety clock hour of professional development and other requirements of this regulation. At least one half of the required hours (forty-five hours every five years) must be in activities that relate to your work with students or staff. Satisfactory evidence of such completion must be completed. The ninety clock hours of professional development must have taken place during the term of the Continuing License.
You can find detailed information on the issuance and renewal of the Continuing License in the state's regulations here. A handbook on renewing the Continuing License may also be found here.
An advanced license is also available for educators who hold certification through the National Board for Professional Teaching Standards (NBPTS). These are valid for ten years unless revoked or extended, and detailed information on the license may be found here.
---
Step 5. Pursue Graduate Work
Many educators choose to pursue graduate work to further their teaching credentials, deepen their experience, and because of the salary increase that is often available. Graduate programs in education available in Delaware include:
Masters in Teaching (MAT)
Curriculum and Instruction (MA)
Educational Leadership (MA)
M.Ed. in Educational Technology
M.Ed. in Exceptional Children and Youth
M.Ed. in Teacher Leadership
Ph.D. in Education
Doctor of Education in Educational Leadership (Ed.D.)
---
Delaware Art Teacher Salaries
According to the National Education Association, the average starting salary for teachers in Delaware (as of 2011) was $39,338, which is slightly higher than the national average of $36,141. The average salary for teachers across the state is $56,667.
The Delaware Department of Labor does not provide data on art teacher salaries as a separate unit, but tracks salaries for elementary, middle, and secondary school teachers as larger categories. The department reports the following annual mean wages and employment numbers as of May 2013:
| | | |
| --- | --- | --- |
| Occupation title | Employment | Annual mean wage |
| Elementary School Teachers | 4,590 | $58,010 |
| Middle School Teachers | 2,120 | $56,590 |
| Secondary School Teachers | 2,810 | $58,790 |
However, teacher salaries can vary significantly by location. A sample of the median salaries and employment figures as reported by the Delaware Department of Labor for some major cities appears below (note that not all locations track all categories):
| | | |
| --- | --- | --- |
| Dover, DE |   |   |
| Teachers and Instructors, All Other, Except Substitute Teachers | 60 | $50,370 |
| | | |
| Philadelphia-Camden-Wilmington, PA-NJ-DE-MD |   |   |
| Elementary School Teachers | 26,560 | $62,740 |
| Middle School Teachers | 12,150 | $62,110 |
| Secondary School Teachers | 24,720 | $65,990 |
| | | |
| Wilmington, DE-MD-NJ Metropolitan Division |   |   |
| Elementary School Teachers | 4,550 | $58,970 |
| Middle School Teachers | 1,590 | $57,330 |
| Secondary School Teachers | 1,750 | $61,050 |
| | | |
| Sussex County, Delaware nonmetropolitan area |   |   |
| Middle School Teachers | Not Released | $60,540 |
The state's salary schedules vary by school and school district. One sample salary schedule provided by the Delaware Department of Education appears below:
| | | | | |
| --- | --- | --- | --- | --- |
| Years of Experience | Bachelors Degree | Bachelors Plus 30 | Masters | Masters Plus 30 |
| 0 | 40410 | 42670 | 44340 | 46597 |
| 10 | 50496 | 52509 | 55503 | 57573 |
| 20 | 53345 | 59331 | 63507 | 67860 |
The state has also created an incentive program called the Delaware Talent Cooperative, which provides attraction and retention bonuses to teachers and leaders in some high-needs schools, with awards up to $20,000 over two years.
The Bureau of Labor Statistics also provides some information on postsecondary art, music, and drama teacher salaries as of May 2013:
Area Name
Employment
Annual Median Salary
Wilmington DE-MD-NJ Metropolitan Division
220
Estimate Not Released
<!- mfunc feat_school ->
Featured Programs:
Sponsored School(s)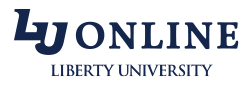 <!- /mfunc feat_school ->