The Missouri Department of Education has made a commitment to arts education in the state by adopting content standards for visual arts, noting that the fine arts remain an integral component of the public-school curricula. The standards include teaching art classes at each grade level, and integrate "essential understandings" at each grade level that focus on arts media and processes, arts elements and principles, artistic perceptions, interdisciplinary connections, and historical/cultural context of art.
<!- mfunc feat_school ->
Featured Programs:
Sponsored School(s)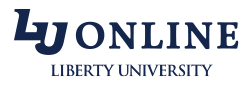 <!- /mfunc feat_school ->
The Missouri department of Education licenses teachers through the Educator Certification System. To become an arts teacher in the state, complete the following steps:
---
Step 1. Complete a Bachelor Degree and Teacher Prep Program
The first step to becoming an art teacher in Missouri is to earn a bachelors degree from an accredited four-year school and complete an approved program of teacher education, or complete one of the state's alternative routes. Student teaching is also required.
27 schools in Missouri offer approved programs for future art teachers; a list may be found here. (The two-year institutions on the list offer programs that have been approved for preliminary stages of teacher prep, and you may transfer credits from them to the four-year institutions.)
A detailed breakdown of the general classes you will need to complete to teach various grade levels is available from the Missouri education department's website. The arts-related classes you need to complete also various by grade level; an outline appears below:
Art-related Class
K­-12
9­-12

Two-dimensional Art (7 semester hours min.)
-
-

Graphics (such as printmaking/photography/serigraphy)
2
2

Three-dimensional Art (7 semester hours min.)
-
-

Fibers (such as weaving/macramé/fiber sculpture)
2
2

History/Theory/Criticism in the Visual Arts
3
3

Art for Elementary Grades
2
0

MINIMUM TOTAL SEMESTER HOURS
30
30
Note that after you complete your degree, you will need to get a recommendation for certification from the designated official for teacher education at your school.
Also note that the state has recently passed new GPA requirements: 2.75 cumulative, 3.00 content, and 3.00 in professional education for all candidates applying for educator certification in spring 2017 or beyond. Currently (prior to 2017), you must maintain a GPA of 2.5 on a 4.0 scale during your degree, both overall and in the content area.
---
Step 2. Complete Testing
Beginning September 2014, Missouri has moved to its own state-only system of tests for both general requirements and subject-specific requirements. However, if you have passed the Praxis II Content Assessment on or before August 31, 2014, you will be allowed to use your score until December 31, 2016. You must have completed your teacher prep program by that date as well.
The Missouri Educator Gateway Assessments (MoEGA) test is required for admission into undergraduate teacher prep programs in Missouri. The test is computer-based, and includes sections on English language arts, writing, mathematics, science, and social science. Registration materials, prep materials, testing locations and testing dates may be found here. The format for the test is as follow (each subtest lasts an hour):
English Language Arts: 40 multiple-choice questions
Mathematics: 40 multiple-choice questions
Science: 40 multiple-choice questions
Social Studies: 40 multiple-choice questions
Writing: 1 written assignment
You must also complete the Missouri Educator Profile (MEP), an assessment of work style preferences used to support the development of effective educator work habits. There are no right or wrong answers on the MEP, and it is not used for admission into a program.
Future art teachers are also required to take the Art (036) test, regardless of grade. Additional testing is required for certification in other areas. The Art (036) test is a computer-based, 2-hour tests of 100 multiple-choice questions. The fee is $77. The test covers four areas: art media, techniques, and processes; art elements and principles, aesthetics, art criticism, and interdisciplinary connections; and the historical and cultural contexts of art. A study guide may be found here.
---
Step 3. Apply for Your License
After earning your bachelors degree, graduating from a teacher prep program, and passing the above exams, you may apply for an Initial Professional Certificate (IPC). The IPC is the first certificate a new teacher in Missouri receives. In Missouri, art teachers can become certified at the grades K-12, K-9, or 9-12 levels. Teachers at the K-9 level must also be certified in another elementary, middle school, or secondary teaching field.
The IPC is a four-year license requiring two-years of mentoring, one year of beginning teacher assistance, annual evaluation, a professional development plan, and professional development for a total of 30 contact hours during the four years.  After successfully completing the four years of teaching and requirements, you may apply for the career continuous certification.
You can apply for the IPC through the online Educator Certification System. After you complete the license application, submit it to the Missouri school where you completed your teacher education program. The institution will complete their portion and send the application to DESE for processing. If you have not received a background clearance within the past 12 months, you also need to complete one.
---
Step 4. Maintain and Upgrade Your License
In the first four years of your initial certification, you must complete 30 hours of professional development to maintain your certification. Renewal requires 24 hours plus the annual amount. After year five of your license, you must complete 15 hours annually until your are exempt. You become exempt after meeting two of the following three requirements:
10 years of teaching
A higher degree
National Board Certification
Other requirements for upgrading include a minimum of four years of work experience in your certification area, professional development hours and mentoring. The upgrade fee is $35.00. Renewal applications should be submitted through the departments Web Applications program, which also includes detailed information on checklists for each stage of the licensure process. Other basic information on renewal can be found here.
---
Step 5. Pursue Graduate Work
Post-baccalaureate degrees help you advance up Missouri's levels of licensure and expand your teaching skills. Programs in the state include:
Master of Arts in Teaching
Master of Education in learning, teaching and curriculum with an emphasis in art (MEd)
Masters of Education in Art Education
Master of Science in Education
Master of Science in Education – Curriculum and Instruction
Master of Arts in Education /Teacher Leadership
Master of Arts in Elementary Education
PhD Degree in Art Education
Graduate Certificate in Online Teaching and Learning
---
Missouri Art Teacher Salaries
According to the National Education Association, the average starting salary for teachers in Missouri (as of the 2012-2013 school year) is $30,064, somewhat lower than the national average of $36,141.
The Bureau of Labor Statistics does not provide data on art teacher salaries as a separate unit, but tracks salaries for elementary, middle, and secondary school teachers as larger categories. The department reports the following annual mean wages and employment numbers as of May 2013:
Occupation Title
Employment
Annual Mean Salary
Elementary School Teachers
24,240
$48,460
Middle School Teachers
14,580
$53,380
Secondary School Teachers
20,900
$47,510
However, teacher salaries can vary significantly by location. A sample of the median salaries and employment figures as reported by the Bureau of Labor Statistics for some major cities appears below:
| | | |
| --- | --- | --- |
| Occupation Title | Employment | Annual Mean Salary |
| Cape Girardeau-Jackson, MO-IL | | |
| Elementary School Teachers | 250 | $41,090 |
| Middle School Teachers | 230 | $44,990 |
| Secondary School Teachers | 420 | $44,790 |
| | | |
| Columbia, MO | | |
| Elementary School Teachers | 490 | $45,010 |
| Secondary School Teachers | 510 | $43,420 |
| | | |
| Fayetteville-Springdale-Rogers, AR-MO | | |
| Elementary School Teachers | 1,850 | $49,550 |
| Middle School Teachers | 1,390 | $51,780 |
| Secondary School Teachers | 1,560 | $55,450 |
| | | |
| Jefferson City, MO | | |
| Elementary School Teachers | 370 | $38,910 |
| Middle School Teachers | 170 | $41,320 |
| Secondary School Teachers | 580 | $38,640 |
| | | |
| Joplin, MO | | |
| Elementary School Teachers | 780 | $43,530 |
| Middle School Teachers | 300 | $41,650 |
| Secondary School Teachers | 380 | $48,310 |
| | | |
| Kansas City, MO-KS | | |
| Elementary School Teachers | 9,670 | $50,580 |
| Middle School Teachers | 3,890 | $50,030 |
| Secondary School Teachers | 6,840 | $50,100 |
| | | |
| Springfield, MO | | |
| Elementary School Teachers | 1,300 | $43,060 |
| Middle School Teachers | 1,600 | $65,170 |
| Secondary School Teachers | 1,370 | $39,860 |
There is no statewide salary schedule, and salaries vary by school district. A ranking of teacher salaries by school district is available here.
Information on postsecondary art, music, and drama teacher salaries in various areas of the state can be found in the following table provided by the U.S. Department of Labor's Bureau of Labor Statistics:
Area Name
Employment
Annual Median Salary
Central Missouri nonmetropolitan area
150
60720
North Missouri nonmetropolitan area
80
Estimate Not Released
<!- mfunc feat_school ->
Featured Programs:
Sponsored School(s)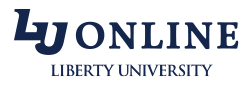 <!- /mfunc feat_school ->