The New Hampshire Department of Education Division of Program Support, Bureau of Credentialing, is responsible for licensing arts teachers in the state. The department has developed strict and detailed criteria for teacher education programs in the state that train arts teachers, which means that those who complete their education in New Hampshire will be well-prepared to teach arts and other areas. Becoming an arts teacher is a great way to have a positive impact on students' lives: research has shown that arts education trains students in important cognitive skills such as complex problem solving and appreciating multiple perspectives. Research has also shown that students who are involved with the arts tend to do better on all other aspects of academic achievement, compared to students who do not take arts classes.
<!- mfunc feat_school ->
Featured Programs:
Sponsored School(s)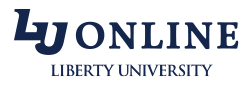 <!- /mfunc feat_school ->
To become an arts teacher in New Hampshire, please complete the following steps:
---
Step 1. Complete a Bachelor Degree and Teacher Prep Program
The first step to becoming an art teacher in New Hampshire is to earn a bachelors degree from an accredited school and complete an approved program of teacher education, or follow one of the state's approved alternate routes.
17 teacher prep programs have been approved by the state, including five programs specifically designed to prepare future teachers for Art Education certification. A list of these programs may be found here.
Art teacher prep programs in New Hampshire require you to compile a personal portfolio of artwork that shows a synthesis of concept development, personal voice, and technical skill in at least one medium, as well as the development of technical skills and processes in 2-D and 3-D techniques and processes, new and emerging digital and electronic technologies, and one or more additional media, such as fiber arts and photography. The portfolio will also need to include a personal statement. A detailed overview of the portfolio requirements can be found in the state's rules for teachers here.
---
Step 2. Complete Testing
As a future art teacher in New Hampshire, you will be required to pass all three Praxis Core skills tests and a subject area assessment.
The Praxis Core tests are computer-delivered exams measuring basic skills in reading, writing, and math, through multiple choice questions and two thirty-minute essay questions. You can take each test separately, or all three together. Passing scores in New Hampshire are below:
Core Academic Skills for Educators: Reading 156
Core Academic Skills for Educators: Writing 162
Core Academic Skills for Educators: Mathematics 150
The Art: Content Knowledge test (5134) is a two-hour exam that measures basic knowledge of art-making and the historical and theoretical foundations of art in the Western tradition and worldwide. A passing score in New Hampshire is 158.
For study guides and to find out how to register, consult the Praxis website. Certain exceptions to these test requirements apply if you already have a Masters degree, or have taken the SAT/GRE. For these exceptions and the necessary waivers, see the department's licensing booklet.
---
Step 3. Apply for Your License
If you are graduating from an approved teacher prep program, you must ask the certifying officer at your school for a license application. A non-refundable application fee of $130.00 should be included, via a check payable to the State of New Hampshire. The application should be obtained from the Education Department of the preparing institution and bear the institution's seal and the signature of the individual authorized to recommend certification. You must also send scores for the tests completed above. Art teachers should apply for a K-12 certification with the visual arts code 0200.
If you are pursuing one of the other routes to certification, applications should be completed online.
---
Step 4. Maintain and Upgrade Your License
Renewal requirements vary significantly depending on whether you are employed in a private school or public school, and whether the school has developed a Professional Development Master Plan. The state Department of Education advises teachers to contact the Professional Development Committee within their school district or private school for details regarding recertification. If your school does participate in a five-year master plan, your recertification requirements should show growth in your knowledge of pedagogy, instructional standards, instructional practices, and more. In general, a minimum of 75 continuing education units is required for recertification if you hold one endorsement area. Those not employed under a master plan may renew online.
---
Step 5. Pursue Graduate Work
Graduate coursework can help you keep your license current, enrich your teaching practice, and expand your skills. Some of the options for post-baccalaureate coursework in the state include:
Arts Educator Certificate
Master of Arts in Teaching
Graduate Certificate in Mentoring Teachers
Education Specialist (Ed.S) in Educational Administration and Supervision
Master's Degree (M.Ed) in Educational Studies
PhD in Educational Studies with Specialization in Adult Learning
PhD in Educational Studies with Specialization in Educational Leadership
Phd in Education
MS in Ecological Teaching and Learning
Master of Education in Elementary Education
Master of Education in Secondary Education
Master of Education in Special Education
Master of Education in Curriculum and Instruction
---
New Hampshire Art Teacher Salaries
According to the National Education Association, the average starting salary for teachers in New Hampshire (as of the 2012-2013 school year) is $34,280, slightly lower than the national average of $36,141.
The Bureau of Labor Statistics does not provide data on art teacher salaries as a separate unit, but tracks salaries for elementary, middle, and secondary school teachers as larger categories. The department reports the following annual mean wages and employment numbers as of May 2013:
| | | |
| --- | --- | --- |
| Occupation Title | Employment | Annual Mean Salary |
| Elementary School Teachers | 6,670 | $53,990 |
| Middle School Teachers | 4,120 | $53,470 |
| Secondary School Teachers | 4,800 | $56,390 |
However, teacher salaries can vary significantly by location. A sample of the median salaries and employment figures as reported by the Bureau of Labor Statistics for some major cities appears below:
| | | |
| --- | --- | --- |
| Occupation Title | Employment | Annual Mean Salary |
| Boston-Cambridge-Quincy, MA-NH | | |
| Elementary School Teachers | 18,670 | $68,160 |
| Middle School Teachers | 12,750 | $67,720 |
| Secondary School Teachers | 16,690 | $69,850 |
| | | |
| Manchester, NH | | |
| Elementary School Teachers | 760 | $54,770 |
| Middle School Teachers | 430 | $55,660 |
| Secondary School Teachers | 570 | $55,570 |
| | | |
| Portsmouth, NH-ME | | |
| Elementary School Teachers | 410 | $54,780 |
| Middle School Teachers | 200 | $57,300 |
| Secondary School Teachers | 210 | $59,460 |
| | | |
| Rochester-Dover, NH-ME | | |
| Elementary School Teachers | 740 | $53,520 |
| Middle School Teachers | 350 | $52,660 |
| Secondary School Teachers | 550 | $53,860 |
There is no statewide salary schedule, and salaries vary by school district after being negotiated with the unions. The average minimum for teachers starting with a BA is $34,023. The highest minimum starting salary is in the Lyme school district, where beginning teachers earn $41,784. The lowest is Stewartstown, where starting teachers earn $26,750.
Information on postsecondary art, music, and drama teacher salaries in various areas of the state can be found in the following table provided by the U.S. Department of Labor's Bureau of Labor Statistics:
Area Name
Employment
Annual Median Salary
Western New Hampshire nonmetropolitan area
130
80090
<!- mfunc feat_school ->
Featured Programs:
Sponsored School(s)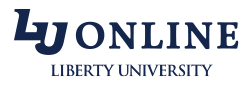 <!- /mfunc feat_school ->