Teaching art in Rhode Island will become more of a challenge in the future as the public demands more and more from their teachers. The pressure to perform means that teachers are now expected to become highly qualified. The best way for a new educator to prepare for a career in art is to start off with the best education that you can.
<!- mfunc feat_school ->
Featured Programs:
Sponsored School(s)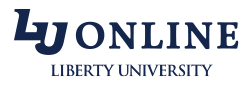 <!- /mfunc feat_school ->
The eight accredited educational facilities in Rhode Island all offer different degree programs. You can decide which one may best suit your needs and desires. When you look at the programs, consider which one will likely help you land the job that you are dreaming of. To help point you in the right direction and get you going, below are the steps to take to become a Rhode Island teacher.
---
Step 1. Take a Teacher Prep Program
Becoming an art teacher in Rhode Island starts with a good education. There are eight colleges and universities in Rhode Island that have been approved by the State Board of Education. The standard path that a lot of students take to receive an education is the minimum required bachelor/teacher preparation program.
Your core program will consist of coursework that will prepare you in:
Studio Art
Ceramics
Printmaking
Digital Art
Art Theory
Art History
Art and Design
Painting
Illustrating
Your teacher preparation courses will be similar to the following:
Classroom Management
Student Development
Lesson Planning
Cultural Training
Ethics
How Children Learn
12 Hours of Student Teaching
A typical bachelor's program will often be about 124 semester hours long. If you decide to incorporate a master's degree into the program, you will be investing another year or two of time.
Alternate Certification
Another possible route to certification is to seek a One-Year Transitional Certificate. This certificate will allow you to teach while you are going to school to finish the requirements of the Rhode Island teacher preparation program. This program was designed for those who have already been to school and have a degree as well as experience in art.
This option is a very direct route for you. You will need to have the support of a school as well as have a job lined up. You will then be able to apply for your license and complete all the steps needed to earn your Initial Educator Certificate.
---
Step 2. Complete Competency Exams
Every teacher candidate in Rhode Island must show that they possess the necessary skills to teach in public schools. This means that will you need to be proficient in art; you will also need to have the basic skills of reading, math, and writing mastered as well. The ETS is the organization that administers the Praxis exams, which will give your future employer the satisfaction of knowing you are qualified to teach in his school. The Praxis exams are different for each teacher. It depends on which level of school you will teach. All teachers, no matter what grade level, will need to take the art content exam.
The exams all have specific numbers of questions and time limits. The basic skills test is broken into three categories: reading, writing, and math. You will be allowed to take these tests all at once or at different times. The choice is yours. The art exam is also a separate test. You may choose to take it at the same time as the others or come back at a later date. The same is true for grade level specific exams. Of course each test is over an hour long; in fact, the art exam is two hours long. Breaking the exams up over several appointments would be a good idea.
The fees for each exam are separate. You will need to pay these when you register. There is also a fee for extra things such as paying by phone. You will pay a surcharge of $35 if you choose to register this way. When you are ready to register for your exams, you have the option of downloading study material for each exam you are required to take. The study material is in a PDF file. If you don't have a PDF reader you can download one for free.
---
Step 3. Apply for Certification
Rhode Island has two levels of certification and three steps. The levels are considered dependent and independent. The art educator certificate is a dependent certificate and requires that you hold a certificate that is first, grade specific. Determine your grade and choose that certificate. The second –your art certificate — for all grades will be coded as:
11501 All Grades Art Teacher, Grades PK-12
The steps are relevant to the number of years you teach. The first is a temporary One- Year Transitional Certificate. These are not typical and are issued as part of an alternative teaching program. The next is the standard Three Year Initial Educator Certificate followed by the Five Year Professional Certificate. In order to apply for your teacher certification you will need to have several things in place. Here is a list of the items to have ready so that your are prepared to fill out your application:
Transcripts from all the schools and programs you attended- you may supply your copies but they will not accept photocopies. The transcripts must be original.
Work experience on your employers letterhead signed by your employer.
Test scores from the testing center. Your copies are acceptable.
Your social security number.
Fees $100.00 for your first certification and $50.00 for the additional certification area of art.
Send everything with a complete copy of the application to:
Rhode Island Dept. of Education
Office of Educator Quality and Certification
255 Westminster St., 4 TH floor
Providence, RI 02903 -3400
---
Step 4. Pursue Continuing Education
When you are ready to renew your certificate, you will need to fulfill the required continuing education units. Once are ready to renew your professional certificate you must develop and complete an individual Development Plan (I-Plan). The plan will include 150 hours of certain profession goals that you will work out with your plan developer. Within those goals you will set 20 hours per goal with five hours per category for each goal. Goals may include things such as:
Teaching students how to journal
Strategies in note taking
Developing good study habits
Create environments of respect
Show ways that art transitions into other subjects
There are currently online professional development courses available to those seeking renewal. These courses are available through the Rohde Island Department of Education. The program is set up in five modules and is designed so that you can complete it in one year at your own pace and at your own convenience.
---
Rhode Island Art Teacher Salaries
According to the National Education Association, the average starting salary for teachers in Rhode Island (as of the 2012-2013 school year) is $39,196, somewhat higher than the national average of $36,141.
The Bureau of Labor Statistics does not provide data on art teacher salaries as a separate unit, but tracks salaries for elementary, middle, and secondary school teachers as larger categories. The department reports the following annual mean wages and employment numbers for Rhode Island as of May 2013:
| | | |
| --- | --- | --- |
| Occupation Title | Employment | Annual Mean Salary |
| Elementary School Teachers, Except Special Education | 4,030 | 73,040 |
| Middle School Teachers, Except Special and Career/Technical Education | 2,380 | 68,180 |
| Secondary School Teachers, Except Special and Career/Technical Education | 4,310 | 69,990 |
However, teacher salaries can vary significantly by location. Some of the median salaries and employment figures as reported by the Bureau of Labor Statistics for some major cities appears below:
| | | |
| --- | --- | --- |
| Occupation Title | Employment | Annual Mean Salary |
| Providence-Fall River-Warwick, RI-MA | | |
| Elementary School Teachers, Except Special Education | 4,790 | 72,220 |
| Middle School Teachers, Except Special and Career/Technical Education | 3,060 | 67,710 |
| Career/Technical Education Teachers, Middle School | 30 | 70,480 |
Salary schedules vary by school district and are developed after negotiations with the union. The Foster/Glocester district has the lowest starting salary, at $35,179, while Westerly has the highest at $47,087.A breakdown of many school district salary schedules may be found here.
The mean wage for postsecondary art, music, and drama teachers as of May 2013 was $69,730, according to the U.S. Department of Labor's Bureau of Labor Statistics.
<!- mfunc feat_school ->
Featured Programs:
Sponsored School(s)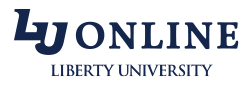 <!- /mfunc feat_school ->