The State Board for Educator Certification (SBEC) is the organization that develops the standards for all educators in Texas. The standards set encompass all of the ideas surrounding the Texas Essential Knowledge and Skills (TEKS), which are the required school curriculum in Texas. The certification for teachers in Texas certifies that all teachers are highly educated and able to carry out these standards in the classroom.
<!- mfunc feat_school ->
Featured Programs:
Sponsored School(s)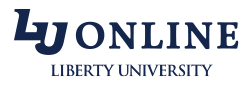 <!- /mfunc feat_school ->
As a new art teacher in Texas, you will learn about research regarding how children learn and develop as it pertains to art. Integration with other core classes is beginning to bring art into the light. As you seek to become an art teacher and you will discover how art can be a key component to a well-rounded education for all your students; here's the steps to get you started:
---
Step 1. Enroll in a Teacher Preparation Program
The very first step on your way to becoming an art teacher in Texas will be an educational training program that will prepare you to teach in the classroom. Recently schools have been looking for highly qualified educators and are evaluated based on their performance. In order to prepare you for your new career, you have several options to choose from.
Here are some pathways you may consider:
Alternative Certification Educational Program
There is a nontraditional route for students who already hold a degree. If you have a bachelor's degree or higher and you have other outside experiences in art, including mentoring or supervising, you may qualify for an Alternative Certification Program.
This option allows you to teach for one school year on a probationary certificate. You receive full-time pay as well as teacher benefits. When you have completed the program you are ready for a Standard Certification. These programs offer mentoring while you are completing your internship.
University Initial Certification
This pathway is the one that is most common. It includes a baccalaureate or master's program and a student teaching component towards the end. The coursework involved in your program will vary depending on which level of school you plan on teaching.
For instance for a degree in secondary art education your program will look similar to the following:
120 semester hours including:
6 hours student teaching
60 hours core curriculum
3 hours reading
12 hours of pedagogy inc.:

Professional Issues for Teachers
Teaching and Learning Processes
Teaching Diverse Populations
Instructional Strategies
Classroom Management
---
Step 2. Take Competency Exams
When you first choose your educational path, you might need to take a basic skills test for pre-admission. You can discuss this with your counselor when you sign up for your degree program to see if there are any necessary test prerequisites. The teaching programs typically require the following:
Pre-Admission Content Test (PACT)
Note: New policy changes that went into effect in 2013 stated the if you hold a bachelor's degree or higher from an accredited school, or if you will receive your bachelor's degree before going into a classroom position, you are able to take a content test for purposes of admission into the following types of EPPs: alternative certification programs, university alternative certification or university post bachelor's degree programs. You won't be able to be in a class as the teacher of record under until you graduate with your bachelor's degree.
Generalists Tests (Core Subject after 2015)
This test is required for all teachers and will evaluate your basic skills in reading, writing, and English. Each test question can include selected response or constructed questions or a combination of both.
This test will prove your skills in your core subject area. As an art teacher, you will be required to take one or both of the following depending on your subject and/or grade level:
Fine Arts 805
Art EC-12 178
Pedagogy and Professional Responsibilities EC-12
This test will evaluate whether or not you, as a beginning teacher, understand your profession and the role you play in the classroom as an educator. You will be tested on subjects that cover the classroom environment as well as your professional roles and responsibilities as a teacher. You will also be tested on how well you understand the process of promoting student learning.
Important things to know about the tests:
You may complete your registration for TExES tests either online or on the phone.
Call 1-800-205-2626 8 a.m.–5 p.m. Central time- Monday–Friday (not open on holidays).
Use your exact legal name on your identification when you register. They must match exactly otherwise you won't be admitted when you go to the testing center.
Be sure to print out and bring your admission ticket with you on the day of the test.
Print your admission ticket from the ETS website.
Basic test fee is $120.00 per test.
---
Step 3. Apply for State Certification
The initial certification you will receive is the Standard Certification in Texas once you have met the educational requirement and passed your exams. The certificate will expire at varying times depending on when you received it. All standard certificates in Texas expire on the same date.
To apply for your Standard certification you will need to create an online account through the Educator Certification Online System (ECOS). You will need to follow the prompts and be prepared to fill in all of your personal information including social security number and driver's license number.
Fingerprinting
You will need to submit your fingerprints using a Texas Department of Public Safety's (DPS) approved vendor: MorphoTrust.
Pay $39.50 for your criminal background check. You will be able to make this payment through the ECOS.
Once you have made your payment of $39.50, you will receive a FAST Fingerprint Pass. You can then schedule an appointment to get your fingerprints taken. You must have this pass with you and your ID.
There is an additional $9.95 fee for the scan when you are done. They will charge you at the MorphoTrust location.
The TEA will have your prints in 5-7 days.
---
Step 4. Continue Your Education
In order to renew your certificate, you will have to complete at least 150 units of continuing professional education before you can renew. Your school will oftentimes offer professional development seminars on weekends and after school hours that will apply towards these units. You may also find online educational courses that apply. Check with your school district office as well. They will usually have a list of approved vendors that offer courses and many times pay for the fees so that your cost is either offset or free.
If you want to earn credits from a formal institution so that it goes toward a higher degree, you may consider pursuing a graduate degree. Often times doing so will increase your future opportunities for advancement both in earnings over your lifetime as well as other additional benefits.
---
Texas Art Teacher Salaries
According to the National Education Association, the average starting salary for teachers in Texas (as of the 2012-2013 school year) is $38,091, somewhat higher than the national average of $36,141.
The Bureau of Labor Statistics does not provide data on art teacher salaries as a separate unit, but tracks salaries for elementary, middle, and secondary school teachers as larger categories. The department reports the following annual mean wages and employment numbers as of May 2013:
| | | |
| --- | --- | --- |
| Occupation Title | Employment | Mean Annual Salary |
| Elementary School Teachers, Except Special Education | 142,690 | 50,290 |
| Middle School Teachers, Except Special and Career/Technical Education | 71,640 | 50,860 |
| Secondary School Teachers, Except Special and Career/Technical Education | 100,500 | 51,850 |
However, teacher salaries can vary significantly by location. A sample of the median salaries and employment figures as reported by the Bureau of Labor Statistics for some major cities appears below (note that not all areas track all categories):
Occupation Title
Employment
Mean Annual Salary
Abilene, TX
Elementary School Teachers, Except Special Education
1,010
44,370
Middle School Teachers, Except Special and Career/Technical Education
430
46,620
Secondary School Teachers, Except Special and Career/Technical Education
700
45,800
Amarillo, TX
Elementary School Teachers, Except Special Education
1,630
47,740
Middle School Teachers, Except Special and Career/Technical Education
670
47,110
Secondary School Teachers, Except Special and Career/Technical Education
990
50,190
Austin-Round Rock-San Marcos, TX
Elementary School Teachers, Except Special Education
9,340
47,210
Middle School Teachers, Except Special and Career/Technical Education
4,460
48,270
Secondary School Teachers, Except Special and Career/Technical Education
6,750
48,860
Beaumont-Port Arthur, TX
Elementary School Teachers, Except Special Education
2,050
47,960
Middle School Teachers, Except Special and Career/Technical Education
1,120
47,680
Secondary School Teachers, Except Special and Career/Technical Education
1,540
48,280
Brownsville-Harlingen, TX
Elementary School Teachers, Except Special Education
2,670
48,120
Middle School Teachers, Except Special and Career/Technical Education
1,510
50,240
College Station-Bryan, TX
Elementary School Teachers, Except Special Education
1,140
46,390
Middle School Teachers, Except Special and Career/Technical Education
540
46,640
Secondary School Teachers, Except Special and Career/Technical Education
670
45,770
Corpus Christi, TX
Elementary School Teachers, Except Special Education
1,920
56,760
Middle School Teachers, Except Special and Career/Technical Education
1,030
57,120
Secondary School Teachers, Except Special and Career/Technical Education
1,640
54,290
Dallas-Plano-Irving, TX Metropolitan Division
Elementary School Teachers, Except Special Education
23,320
51,990
Middle School Teachers, Except Special and Career/Technical Education
12,450
52,530
Secondary School Teachers, Except Special and Career/Technical Education
17,380
53,590
El Paso, TX
Elementary School Teachers, Except Special Education
5,050
51,200
Middle School Teachers, Except Special and Career/Technical Education
2,170
51,080

| | | |
| --- | --- | --- |
| Secondary School Teachers, Except Special and Career/Technical Education | 3,940 | 51,660 |

Fort Worth-Arlington, TX Metropolitan Division
Elementary School Teachers, Except Special Education
11,250
52,850
Middle School Teachers, Except Special and Career/Technical Education
5,820
53,820
Houston-Sugar Land-Baytown, TX
Elementary School Teachers, Except Special Education
34,470
51,850
Middle School Teachers, Except Special and Career/Technical Education
16,890
51,730
Secondary School Teachers, Except Special and Career/Technical Education
21,900
53,110
Killeen-Temple-Fort Hood, TX
Elementary School Teachers, Except Special Education
2,270
50,450
Middle School Teachers, Except Special and Career/Technical Education
1,130
50,090
Secondary School Teachers, Except Special and Career/Technical Education
1,360
50,920
Longview, TX
Elementary School Teachers, Except Special Education
1,020
44,580
Middle School Teachers, Except Special and Career/Technical Education
510
45,710
Secondary School Teachers, Except Special and Career/Technical Education
1,040
47,920
Lubbock, TX
Elementary School Teachers, Except Special Education
1,870
44,480
Middle School Teachers, Except Special and Career/Technical Education
770
44,550
Secondary School Teachers, Except Special and Career/Technical Education
1,180
46,710
McAllen-Edinburg-Mission, TX
Elementary School Teachers, Except Special Education
6,260
49,280
Middle School Teachers, Except Special and Career/Technical Education
2,860
51,220
Secondary School Teachers, Except Special and Career/Technical Education
4,020
52,380
Midland, TX
Elementary School Teachers, Except Special Education
900
48,990
Middle School Teachers, Except Special and Career/Technical Education
430
50,760
Secondary School Teachers, Except Special and Career/Technical Education
550
53,670
Odessa, TX
Elementary School Teachers, Except Special Education
800
Data not available
Middle School Teachers, Except Special and Career/Technical Education
340
48,930
Special Education Teachers, Kindergarten and Elementary School
90
46,780
San Angelo, TX
Elementary School Teachers, Except Special Education
Not available
49,160
Middle School Teachers, Except Special and Career/Technical Education
Not available
49,880
Secondary School Teachers, Except Special and Career/Technical Education
430
50,310
San Antonio-New Braunfels, TX
Elementary School Teachers, Except Special Education
12,380
55,390
Middle School Teachers, Except Special and Career/Technical Education
5,780
55,940
Secondary School Teachers, Except Special and Career/Technical Education
7,580
56,530
Sherman-Denison, TX
Elementary School Teachers, Except Special Education
640
46,630
Middle School Teachers, Except Special and Career/Technical Education
380
47,880
Secondary School Teachers, Except Special and Career/Technical Education
540
50,480
Texarkana-Texarkana, TX-AR
Middle School Teachers, Except Special and Career/Technical Education
460
44,650
Secondary School Teachers, Except Special and Career/Technical Education
530
47,690
Tyler, TX
Elementary School Teachers, Except Special Education
1,090
44,430
Middle School Teachers, Except Special and Career/Technical Education
620
43,730
Secondary School Teachers, Except Special and Career/Technical Education
890
47,130
Victoria, TX
Elementary School Teachers, Except Special Education
570
44,910
Middle School Teachers, Except Special and Career/Technical Education
120
47,710
Secondary School Teachers, Except Special and Career/Technical Education
550
49,140
Waco, TX
Elementary School Teachers, Except Special Education
1,170
44,890
Middle School Teachers, Except Special and Career/Technical Education
680
45,230
Secondary School Teachers, Except Special and Career/Technical Education
950
46,620
The statewide minimum salary schedule for the 2014-2015 school year is below:
Years of Experience Credited
Monthly Salary
Years of Experience Credited
Information on postsecondary art, music, and drama teacher salaries in various areas of the state can be found in the following table provided by the U.S. Department of Labor's Bureau of Labor Statistics:
Area Name
Employment
Annual Median Salary
Austin-Round Rock-San Marcos TX
680
61890
Corpus Christi TX
110
54950
Dallas-Fort Worth-Arlington TX
1120
57090
Dallas-Plano-Irving TX Metropolitan Division
660
60140
Fort Worth-Arlington TX Metropolitan Division
450
53260
Houston-Sugar Land-Baytown TX
830
63200
Killeen-Temple-Fort Hood TX
80
57170
McAllen-Edinburg-Mission TX
100
52660
San Antonio-New Braunfels TX
590
38250
Tyler TX
80
Estimate Not Released
Northwestern Texas nonmetropolitan area
100
46690
North Central Texas nonmetropolitan area
110
45460
Eastern Texas nonmetropolitan area
90
58370
Gulf Coast Texas nonmetropolitan area
160
61140
<!- mfunc feat_school ->
Featured Programs:
Sponsored School(s)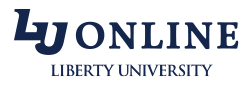 <!- /mfunc feat_school ->